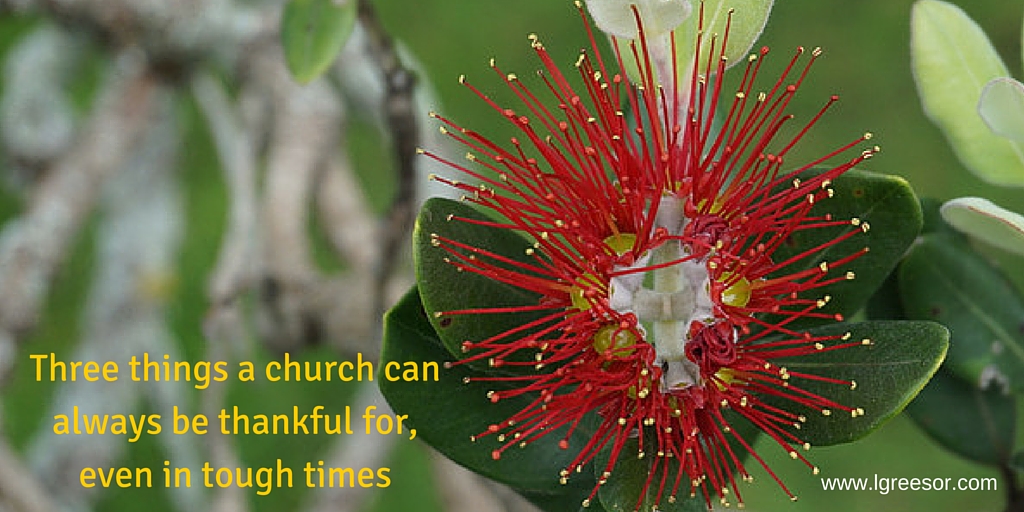 We're reminded to be thankful in all circumstances.  But sometimes our circumstances can seem overwhelming! I offer this short reminder of three things a church can always be grateful for:
God. God doesn't change.  God is faithful today, next Tuesday, next week and next year.
Worship. Our congregation can gather to worship.  It's easy to take this for granted.  Even without a building, strategies, programs or goals, we can worship.
Hope. We have hope.  God is faithful, we can worship and we are not alone.  We have hope.
There's lots more that we might add to this list.  I'm sure you can think of some already, I've intentionally left some glaring omissions!  I hope you find encouragement in whatever circumstances you find yourself in.
Peace
Lori